INTERIOR STYLIST | HOME STAGING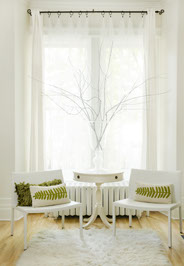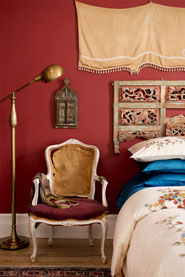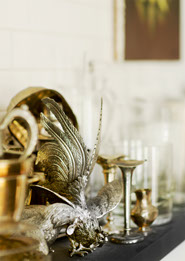 Interior styling, also known as re-design is a great way to revitalize
your home. Lisa works with the homeowner to reimagine their
space and reuse most of their possessions with either a facelift
or new function. Unlike staging for selling, this is all about
the client's lifestyle and personality!
This service has become quite popular with 'staging clients' after
their property is sold and they need some help settling into their
new home. Often the client has great furniture, art and
collectibles but struggles pulling it all together.
Services offered include:
Color consultation
Furniture placement
Wall art placement
Accessory choices
Shopping with or without client
Holiday or seasonal decorating
Party preparation
Backyard summer retreat
"Lisa guided me in making décor choices I never thought of. Her perspective on the overall view helped me to put the finishing touches on my Living and Dining rooms.
I never would have attained these
results without her!"
– Zoë R.
"Her talent and sense of style made a huge difference. Our house is not only more organized but it looks wonderful! She found old objects that were sitting in boxes for years and gave them a whole new life!
I recommend that anyone who wants their home to be beautiful, have character,
style and reflect their personality, to let
Lisa Arnsby work her magic."
– Elaine L.
©2013 All images original, property of Lisa Arnsby and cannot be used without permission. All rights reserved. Site by Creation Hotcomb Design